Loaf Tin
Product Details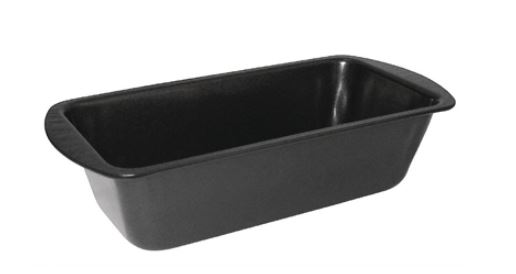 Other Images
SKU: AJ162
Coated in a non-stick resin, you will be able to bake perfect bread in this quality Loaf Tin. Its 25.5cm length makes it suitable for baking regular sized loafs. No need to grease or line with baking paper, simply pop in the dough, bake, allow to cool and slide out with ease. Product Details - Dimensions 255 x 128 x 60mm - Material Carbon steel. - Weight 220g - High quality layered non-stick coating.
Get Started
Getting set up with BCS is easy. Just email us at info@bcs.direct and we'll do all the heavy lifting for you. Start benefitting from better service, faster deliveries and lower prices now!
BCS
3 Wellington House
Camden Street
Brighton
BN41 1DU
Company Details
Brighton Catering Supplies Ltd
Registered in England No: 07753647
VAT Registered No: 121156656
Pricing
We beat most competitor pricing. All you have to do is give us a specification and approximate volumes.
Payment Options
We can set up a credit account for you fast, and you can pay by Direct Debit, Cards or Bank Transfers; the choice is yours
Delivery
Free Delivery, Same/Next day throughout London, Surrey & Kent. Just get in touch to find out your route.
Products
If we don't have something you need, we'll find it and set it up for you for your regular deliveries.